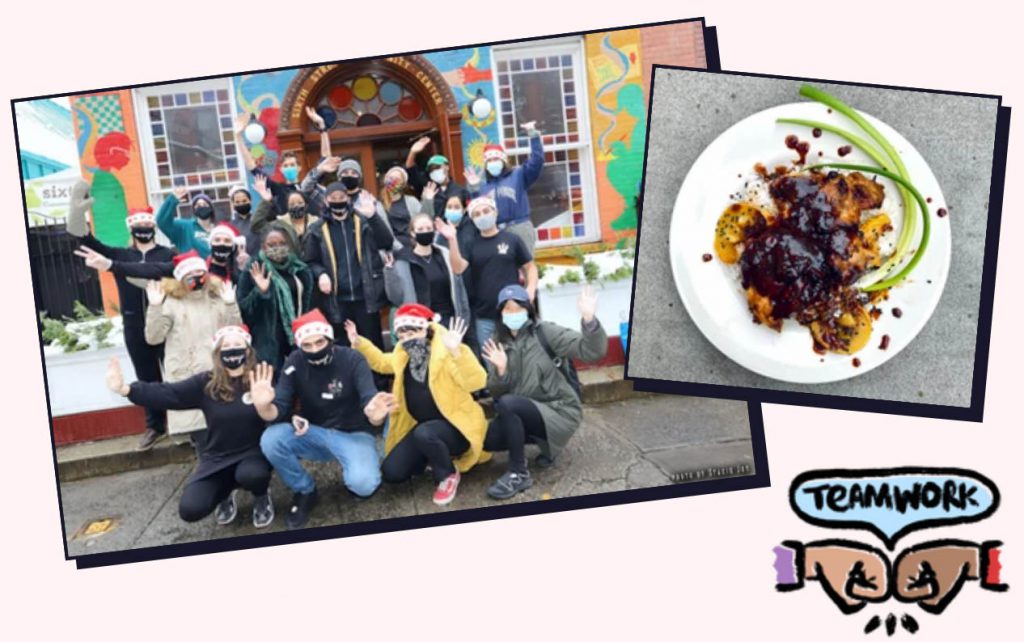 We'll keep cooking until things get better
EVLoves NYC is a group of friends who began cooking and sharing meals with neighbors in need during the first weeks of the pandemic lockdown. Over the past three years, we've grown into a volunteer-run 501(c)(3) nonprofit. We still feed NYC's food insecure, partnering with more than 85 organizations (churches, mosques, community fridges, mutual aids, etc.) that serve the most challenged populations of our city. 3,000+ volunteers have spent their Sundays working in our East Village kitchen, preparing, cooking and packaging hot meals for distribution throughout the five boroughs. 
Our numbers sound impressive but we're actually a pretty small group. We work hard to challenge the forces that keep some New Yorkers poor and hungry. We support and advocate for asylum seekers arriving here to be part of a better future. We love New York and we believe in a united city where everyone has each other's backs. Help spread the love by supporting us in any way you can.
Family pantry bags donated
638 E 6th St
New York, NY 10009
hello@evloves.nyc